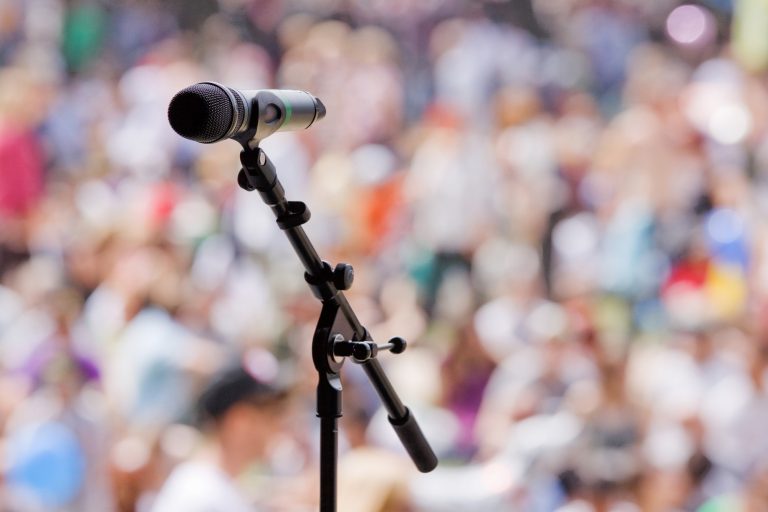 Over the past 8 years, Amy has been a sought after speaker on a variety of topics: her books, social media, entrepreneurship, and women in business.
She has spoken around the southeast primarily in Memphis, Nashville, Knoxville, San Antonio and Dallas.
To contact her about a possible speaking engagement, please email her amy@howell-marekting.com.
Previous Speaking Engagements:
June, 2019: Sepsis Speaker at the Arkansas Hospital Association State meeting, Little Rock, AR
August, 2018: Speaker, Alabama Drug Education Council
May, 2018: TN College Public Relations Association, State conference, Jackson, TN "Crisis PR and Social Media—How PR has evolved"
Feb, 2018 RBG (Accounting firm) Women in Finance, "Women in High Gear" Keynote
Feb, 2018 Oakland Chamber of Commerce "Social Media Strategy for Business"September, 2017: Shoemaker Financial Women's Meeting, "Women in High Gear
September, 2017: TN Hospital Association Regional Patient Safety Conference, "Sepsis and Patient Advocacy"
February, 2017: Keynote, Memphis AICPA meeting, "Students in High Gear"
September, 2016: Keynote, Texas Banker's Association, San Antonio, Texas: Best social media practices for Banks
February, 2016: Guest speaker "High Gear in the New Year" at Agency Services Inc. annual customer appreciation luncheon
January, 2016: Keynote speaker at NAWBO Women's meeting, Memphis
November 14, 2015: Keynote Speaker, University of Memphis LEAD Conference, Memphis, TN
November 4, 2015: Professional Development Students in High Gear, St. Benedict at Auburndale, Memphis, TN
October 14, 2015: Students in High Gear– Parents Association of Christian Brothers High School, Memphis, TN
April 24, 2015: Missouri Bankers Association- 50th Annual Women Bankers Conference – Promoting your brand through Social Media and how Social Media has changed the way we do business
October 16, 2014: Agency Services, Inc. Annual Sales Symposium | Memphis, TN – Social Media in the Workplace
September, 2014: WBEC South: Tennessee Women's Conference | Memphis, TN – Event Emcee
June 30, 2014: DFW Rocks Social Media Day Annual Social Media Conference| Dallas-Fort Worth, Texas – Impact of Social Media on PR and Business
March 25, 2014: Hilton Worldwide Corporate Women's Meeting | Memphis, TN – Panelist- Women in History: Celebrating Women of Character, Courage and Commitment
February 27, 2014: Memphis Daily News Women & Business Seminar | Memphis, TN – Keynote Speaker- Women in High Gear
January 15, 2014: Sales & Marketing Society of the MidSouth | Memphis, TN – Luncheon Speaker: Marketing your Brand in the Future of Digital: How data is changing how companies develop marketing and ad budgets
April, 2013: #SoSlam Social Media Conference | Knoxville, TN – Event Emcee
October 17, 2012: Social Media at Work |Harrisburg, PA – Speaker
June, 2011: Memphis Rotary | Memphis, TN – Luncheon Speaker- Social Media: Mainstream Media and the Power of Twitter
April, 2011: #SoSlam | Knoxville, TN – Speaker: The Evolution of Digital Media for Business
February, 2011: Agency Services, Inc. Broker Event | Memphis, TN – Speaker- Social Media for Business Update
February, 2011: Legal CLE Seminar | Memphis, TN – Speaker- Business & Law Update: Trends in Social Media with a Legal Twist
July, 2010: Harris Shelton Hanover Walsh Attorney Meeting | Memphis, TN – Speaker: Social Media for Business and Law
May, 2010: #Brogan Memphis Social Media Conference | Memphis, TN – Host, Emcee, Speaker
February, 2010: Memphis Chamber | Memphis, TN – Speaker- What Small Businesses Can Expect in 2010: Cashing in on the Conversation
January, 2010: Glankler Brown Attorney Meeting | Memphis, TN – Speaker- Social Media for Business