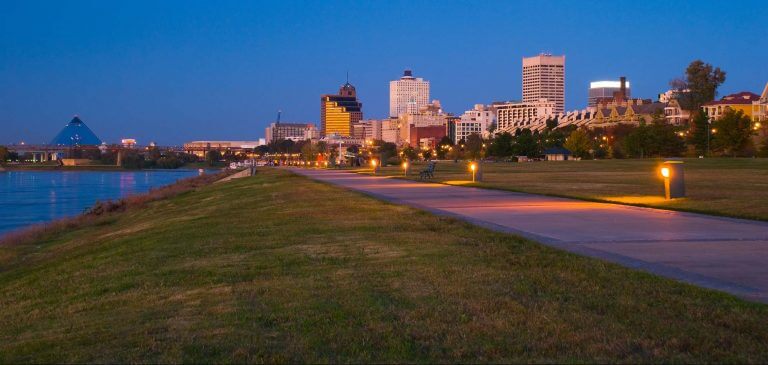 Controversial MRPP Tom Lee Park Plan is Misleading the Public and the Taxpayers are Paying for it
Jul 16 2019
Throughout the spring (and now into summer) the taxpayer-funded Memphis River Parks Partnership (MRPP) board leaders and supporters have been voicing their opinions under the guise of "clearing up misinformation" about the proposed redesign of Tom Lee Park and its impact on Memphis in May events. Memphis in May (MIM) cannot respond, as they have consistently complied with confidentiality restrictions during the ongoing mediation with the taxpayer-funded MRPP. Therefore we need to speak up as Memphians who watched MIM produce another hugely successful festival that brought not only millions in tourism dollars but also extremely positive national attention to our city through Facebook's "Walking in Memphis" campaign (featuring Miley Cyrus at Beale Street Music Fest.)
Fortunately more and more Memphians are waking up to the truth. We see obvious evidence of poor maintenance of our public riverfront parks by the tax-supported MRPP and their astronomical budget for impractical changes to our tax-funded Tom Lee Park. We compare these disappointments to the proven success of MIM over 40+ years, which has required virtually no taxpayer support. We see yet ANOTHER successful Memphis in May – the crowds of people filling Tom Lee Park for Beale Street Music Festival, the park packed with 250 barbecue teams, and then again filled nearly to capacity with excited Memphians celebrating our city's 200th birthday at the Celebrate Memphis event. As we see how full this park is in its current form with open spaces and sweeping vistas of the river, we can't help but juxtapose this reality with the fantasy that taxpayer-funded MRPP allies continue to peddle: that adding more trees, hills and drainage ditches to an already well-functioning park somehow dramatically improves the riverfront's success. Yet they don't seem to see that locked restrooms, nasty porta-johns, non-working facilities or areas covered with weeds, algae or gang graffiti are deterrents to success. But this is only the first of their fallacies.
Another piece of misinformation from your tax-supported MMRP is the statement that the proposed plan to reduce Riverside Drive to two-lanes would improve downtown traffic. Yet, downtown businesses and residents know this is untrue because when it was tested in 2014, the increased traffic on other roads caused congestion and delays for everyone from business commuters, to tourists staying at downtown hotels, to patrons of the Orpheum Theatre. MRPP says the reduction to two lanes is a must for pedestrian safety, but they fail to offer better ways to improve safety for the four-lane road, e.g., lower pedestrian zone speed limit signs; pedestrian-controlled stop lights; clearly marked crosswalks; ADA-compliant bridges for pedestrians, scooters and bikes; speed bumps and flashing lights. They also say it will reduce the number of traffic accidents, but in 2015, then-Mayor AC Wharton said the two-lane test actually increased the number of accidents on Riverside Drive. More misinformation. Of course, their spin is that the 2015 test was done poorly.
Taxpayer-funded MRPP claims that its Chicago firm Studio Gang developed its design per the initial specifications from MIM, but they clearly ignored MIM's explicit minimum specifications; otherwise there would be no need for mediation now, as everything would fit. Anyone who has attended Music Fest can tell by looking at their proposed scale model that the areas for the center and south stages would be too close together for the sound of performances to not compete with one another, or if you've attended or competed at barbecue fest (like I have for 25 years) you can see there's no room for all the team spaces. The examples they've shown in their public presentations with team spaces shoehorned in place aren't realistic, as any competitor knows.
Taxpayer-funded MRPP complains that it has "spent $100,000 to respond to Memphis in May's requests" (a miniscule 000.16% of $60,000,000?) and "made more than a dozen design changes." Perhaps they should take that up with Studio Gang, given that the park design does not meet initial MIM requests, nor practical use for park users, nor Corps of Engineer approval. No wonder MRPP is in mediation to resolve the differences. They make it sound as though this is MIM's fault, when these are MRPP's designers who failed to deliver the proper design. More misinformation.
Another thing that the taxpayer-funded MRPP is doing is disregarding anyone's thoughts if they differ from this proposed plan. It shouldn't be a "our way or the highway" plan. Those who oppose the plan for TLP simply want a plan that makes sense for us all while simultaneously not risking the loss of MIM's incredible financial and economic impact on downtown and tourism. We aren't against change or renovations as long as they are the right ones. What we are saying is that we want the Mayor to stop moving this plan forward until it can be what is right for our city. It's our money! Taxpayer-funded MRPP is saying we are "old school" and against change. That is just not true.
I wonder whatever happened to MRPP CEO Carol Coletta's promise that the park would be 100% privately funded? Apparently, that was more misinformation, since according to the March issue of Memphis Magazine, it will be 60% PUBLICLY funded, and they have now secured more than $40 million in funding from the state, city, and county to fund this $70 million riverfront folly. Those are OUR hard-earned tax dollars!
If you read Wayne Risher's Daily Memphian column recently tracing the timeline of emails and meetings between MRPP and the U.S. Army Corps of Engineers, you'll see taxpayer-funded MRPP and Studio Gang did not do their due diligence BEFORE unveiling their "final" plans for Tom Lee Park to the public. They still needed to apply for permits from the Army Corps of Engineers and get the plans reviewed and approved by them before any construction could begin. Imagine the chutzpah of a February announcement for construction starting in June without Corps permits! Director of External Affairs George Abbott and CEO Coletta have both said publicly that MRPP has been working with the Corps, but they failed to mention that they didn't start "working with them" in depth until after the "final" plan had been unveiled and June construction was announced. The Corps had to contact MRPP to remind them the Corps must review the plans. Not coincidentally, June construction has been delayed until the fall. More misinformation.
The most laughable piece of misinformation used by MRPP is the reported economic impact that the new park will bring to downtown $1.1 billion and 100,000 room nights over a decade…the equivalent of six COGIC Conventions! However, MRPP has yet to release to the general public their expert's economic impact study for independent review as to how these hills, trees, and basketball courts will draw hundreds of thousands of tourists to Tom Lee Park each year. Quite a questionable sales pitch to taxpayers. Misinformation.
Here is TRUE information for Memphians and their governmental representatives to consider. We can do better…
Than MRPP's shoddy management that allows Mud Island to deteriorate to an unfunded ghost town rather than a thriving tourist attraction;
Than MRPP's management of Beale Street Landing which under-performs and sits vacant with no restaurant tenant;
Than a group which unveils "final" plans to drum up public excitement before knowing whether those plans are even possible; and
Than a group whose same park plans can be reviewed by a layman and found lacking when it comes to realistically supporting Memphis's largest tourism events.