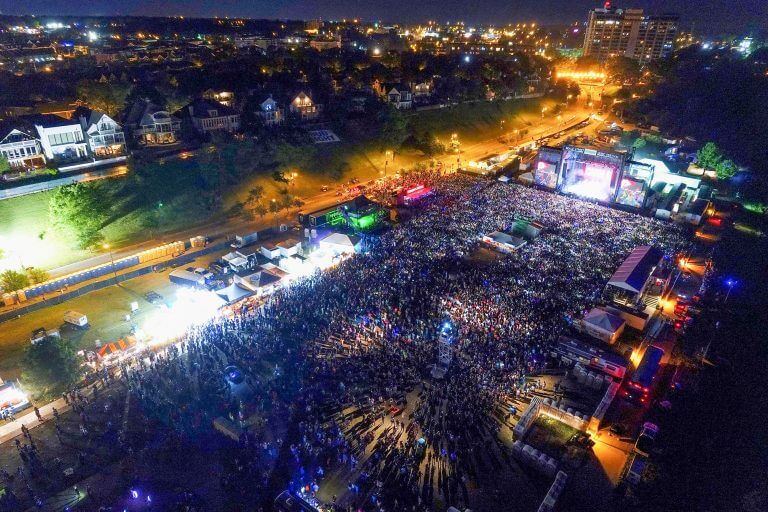 What Happens Now? Memphis In May, The City and Taxpayer-Funded RDC/MRPP
Aug 15 2019
Well folks, last night's Memphis In May annual meeting was indeed a HUGE success. The Memphis Botanic Gardens main room was packed with an estimated 400 people in attendance. Notably absent were elected officials and the Mayor although MPD Director, Mike Rallings was there graciously meeting and greeting people. The big news as we all know is this: Best year ever in the history of Memphis in May. $149.1M in economic development for the City (up 8%) and almost $5M in sales tax generated.
What in the world are we doing Memphis? Why isn't the City leadership calling for stopping this silly mediation, applauding Memphis in May for the most successful festival ever and telling MRPP to take a hike. Oh, wait, the City has signed off on what MRPP is doing so that could be a part of the problem, but maybe some review of the audited financials should be in order to determine how MRPP is actually spending our tax money. And spending it BEFORE the U.S. Army Corps. of Engineers has had their say, I will add.
No doubt about it this is a complex cluster for those who actually understand what is really going on. I am thankful that many are finally waking up and realizing it—maybe before it's too late!
So without further delay (and without going into the details which I am learning about), here is what I think should be done as soon as possible:
The Mayor should end this silly mediation. Mediation isn't binding. It's just a PR tactic and a delay tactic to keep MIM quiet until after the election. Here's the problem: A secret mediation with gag orders smells to high heaven. This is the public's festival and Tom Lee Park belongs to the public, not a bunch of elite who want to privatize the park and put it up for some urban awards for a magazine.
Memphis in May deserves the chance to work in collaboration with RDC/MRPP vs. this now contentious, controversial stand off that has been created by nothing but power and ego. You know it, we know it, everybody is waking up to it. Tom Lee Park does not exist for the prominent few pro-RDC/MRPP proponents—many of which live on the bluffs and many of whom are also on the Board of Directors. Proponents of the taxpayer funded RDC/MRPP will say that "we want the park to generate revenue more than just one month per year." That is one of many of their "talking points." (The other talking point is "they are just against any change.") Okay, then SHOW US those numbers! Where are the economic development studies that prove how RDC/MRPP (who cannot even cut the grass) will generate over $1B over so many years? I believe certain groups have asked for this information but it is yet to be divulged. Well let me tell you this: I'd sure as heck rather have one month of Memphis in May in Tom Lee Park and nothing else the rest of the year (besides citizens using the park) if Memphis in May generates $149.1M in economic development and almost $5M in sales tax EVERY SINGLE YEAR and growing! It's not rocket science to grasp this basic math. If MIM decides to leave…can we survive that? Do we want to try? I don't think so. And downtown businesses WILL greatly SUFFER in 2021 if the plans proceed and TLP is "under construction." Moving MIM—even for a year—is a risk I'd be too afraid to take.
The RDC/MRPP is incompetent. Period. End of story. Their track record tells the story, yet the City is signing off on expenditures to consultants out of town who are designing pie in the sky plans (based on some urban renewal consultant who says it will be great) that have yet to be approved and certainly do not reflect ANY input MIM gave on the front end. Obviously MIM cannot do what it does in TLP if those plans proceed.
Public pressure is working. I am grateful for social media and a way to get the word out when some of our media sit by and report some of the "urban renewal" stats—we are not like other cities. Our riverfront cannot possibly be compared to other cities and those who sit back and don't seriously question how we are not only jeopardizing Memphis In May, but our parks in general are going to be left holding the bag.
The Mayor has said "no city funds" will be used in the TLP renovations. Well, while technically that may be true about new construction, (although there are state and federal funds), nobody has said what the city will have to pay to MAINTAIN it. That number must be huge and those WILL BE CITY TAX FUNDED. That will be a big part of the city budget—we could use those funds elsewhere.
Finally, I'm disappointed in our leadership. Last night at the meeting I talked to business and community leaders and the resounding theme of the conversations was this, "how did we get here? This is embarrassing." Yes, it is. And if I were the Mayor and the city council where MIM was announcing these numbers, I would sure as heck be there—in spite of this rift–to thank them and support this huge impact on our city and overall community. The PR alone from the Facebook campaign "Walking in Memphis" with Miley Cyrus alone IS HUGE for Memphis.
In closing, we need to stop this. We need to do better and admit this whole RDC/MRPP thing has not worked—for years. We need to look at this from a business perspective for Memphis NOT personal egos and politics. Rise above it and do the right thing for the community and city, not for the donors. Dismantle RDC/MRPP, stop the mediation, and approve some money to make SOME improvements at TLP. Fix the bathrooms, add a few trees and do some minor improving that will not threaten the big festival that generates so much for our community. Use the rest of it to fix Mud Island (tear down and renovate but bring it back) so that it can be self-sustaining. Mud Island is one of the best public spaces we have. Don't sell it off because you will sell Memphis short.
(photo credit: Memphis in May)